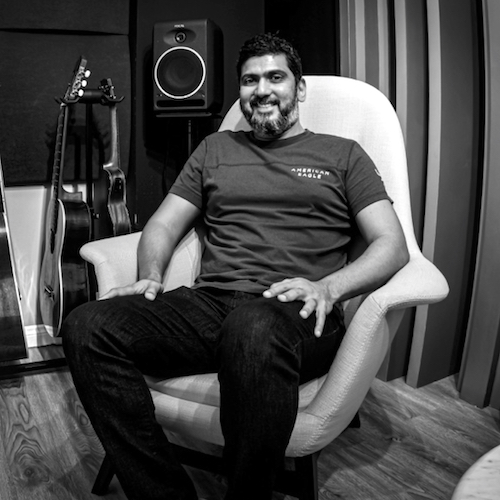 Before starting Mango Jam Studios in Dubai, Wilbur spent over 10 years at Young & Rubicam, one of the Middle East's leading advertising agencies, delivering strategic communication campaigns for Ford Middle East, Citibank, LG, Emaar and Domino's Pizza among other clients. And picking up multiple awards along the way.
In 2011, he resigned as Regional Creative Director of Y&R and established Mango Jam Studios. To make the world a better place, one radio spot, one sonic and one TV Commercial at a time.
With his strong experience from years spent battling in the advertising trenches, Wilbur now helps Mango Jam bring a creative spin with a splash of magic, to sound design and music production. And under his able stewardship, the company has garnered multiple international accolades, from Cannes Lions and One Show Pencils, to Clios and New York Festival Awards. All in a very short span of time.
In 2018, Mango Jam was recognised as the No. 1 Audio Production House in the region, by the B&W Report, and in 2020, it was the No. 1 Music Producer at the Loeries. And the wins keep on coming, with a Grand Prix in Radio for Ikea at the 2022 Lynx Festival.
It is this spirit of excellence that has attracted agencies and clients like Leo Burnett, VMLY&R, Ogilvy, Nestle, Expo 2020, Etihad Airways and others to establish lasting collaborations with Mango Jam Studios. And this very same spirit that drives Wilbur and the Mango Jam team to keep on experimenting and innovating, to make the impossible happen. Time and time again.