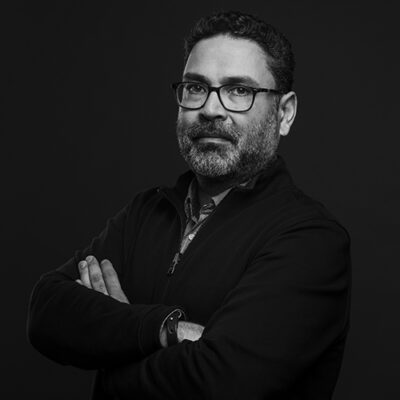 Graduated in Filmmaking In 1998 from the Lebanese Academy of Fine Arts – Beirut.
Started his career as Assistant Director/Production manager in numerous prominent production houses in Lebanon, joined The Talkies as a full time producer in 1999 till 2009, date in which he launched with other partners Clandestino Films.
Since he produced more than 600 commercials, worked on 2 short features: one of them being "Temoins" by David Koche that won many International Awards and was nominated to the 2016 Academy Awards (Oscars) in the Best Short Films section, and took part as associate producer in Nadine Labaki's feature film: "Capernaum", that also won numerous International Awards Including Cannes Special Jury Prize Award in 2018 and got nominated for the 2019 Best Foreign Films section at The Academy Awards (Oscars).
In addition to commercials and feature films, he Co-produced in 2017 the Mini Series "Undocumented" directed by Amin Dora that received a large online success.