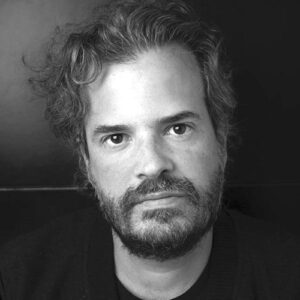 As one of the youngest CCOs in Brazil, Rafael leads the creative and production department of the biggest agency in the country. Which gives him the challenge and the opportunity to work with the most important advertisers in Latin America including Telefônica, LG, Danone, Bic, Honda, VISA, Santander and more.
He started his career in his native Rio de Janeiro before moving to Portugal, where he did some of the country's most awarded and celebrated work. In just two years he became the most awarded creative in the country and Fischer America, the country's most awarded and recognized agency.
Back in Brazil, he worked at TBWA and served as a Vice President at Africa, Omnicom's Group biggest agency in the Latam, with award-winning campaigns for Telefônica, Mitsubishi, AMBEV and Itaú. During his years at Africa, the agency was elected as International Agency of the Year by Advertising Age.
With more than 50 Cannes Lions, including Brazil's First Grand Prix in the Glass Category, Pencils at D&AD, OneShow and 2 Grand Prix at Clio Sports, Pitanguy is also a screenwriter, having worked for Paramount Pictures on a Sundance nominee feature film.
Recently he has been nominated as one of the most admired professionals in the industry and elected the top creative in 2018 by the Brazilian Association of Advertisers. He's also part of the Board of CONAR (the Brazilian council of ethics in Advertising) and a Miami Ad School Tutor.