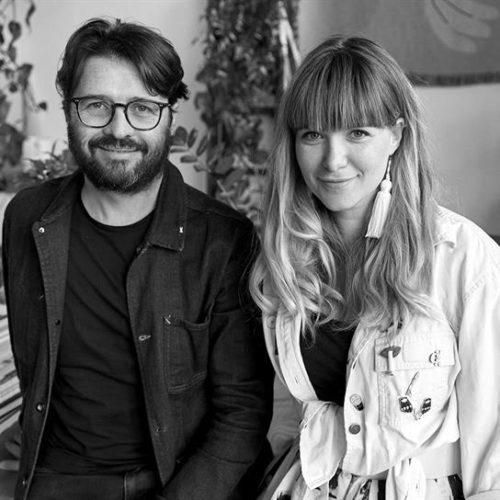 NICK HULLEY & NADJA LOSSGOTT
Together they have created genre-bending, culture-shaping work that has won multiple Cannes Grand Prix's and Titaniums. They are the proud owners of a D&AD Black Pencil and have work displayed in the permanent collections of the British Museum and the Design Museum.
Nick and Nadja created both #Bloodnormal and #Wombstories for Bodyform/Libresse. The global campaigns continue to break down decades of toxic shame. Bloodnormal was the first ad in history to show the truth of period blood instead of weird blue liquid. And Wombstories dynamited silence, and has been the catalyst that's encouraged millions of conversations about women's experiences.
They Creative Directed The Trash Isles in partnership with LadBible and the Plastic Oceans Foundation, declaring the pacific garbage patch an official country. From writing the influential Guinness Sapeurs film and documentary they now run the account globally.
Whether they're part of the team turning worthless Zimbabwean dollars into billboards; rebranding tap water into Guinness Clear; writing documentaries, defying broadcasters, or leading a creative department, N&N strive to make visually striking work that breaks the mould and has cultural impact.