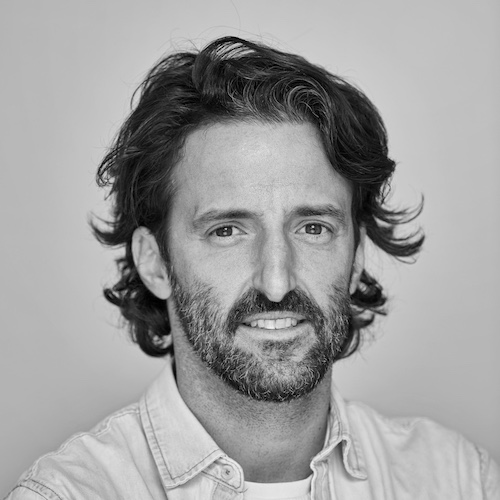 Entrepreneur with more than 20 years of experience in the audiovisual sector, founder of the production companies Antiestático & Veni.
– Antiestático: production doers. They do film, content, photography, Illustration and they do it De Puta Madre!
– Veni, smart cost audiovisual production for digital assets and content.
Matías has been awarded with the European Gold Medal for Merit at Work and selected as a successful case of entrepreneurship in Spain by MIT.
With Antiestático and Veni, Matias has been working for most prestigious international brands for global, regional and national productions, with several awards in Cannes, Clios, el SOL, D&AD, ADCE, El Ojo de Iberoamérica, CdeC, among several of the main international advertising festivals.
He has produced and premiered feature films, as well as several documentaries, series and short films with various awards and selections at festivals in Berlin, San Sebastian, Malaga, Huelva, Buenos Aires, among others in content.
Jury at the London Brand Film Festival, El Sol, Inspirational awards, among others, and speaker at conferences at MIT, YouTube, Inspirational, YouTube Summit, El Pais, etc.
Born in Buenos Aires, Argentina in 1982, he has been playing at "creating companies" since he was 5 years old (he still keeps the drawings of the cars he intended to sell with the prices written in his first calligraphy). Already at the right age to make his games a reality, he studies Business Administration and Marketing at the Universidad del Salvador in Buenos Aires and subsequently, he completed the Master of Creativity and Design of the CICE in Madrid.
He never stops. He has never stopped. He is still just as restless as he was at the age of five when, once he had learnt to make his cars go, he decided that he had to set up a car wash for the same and for the neighbours. And so it goes on to this day…
Web: Antiestático | Veni