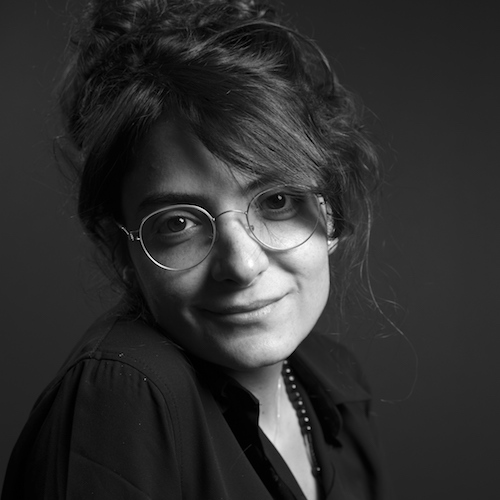 MARIE CLAIRE MAALOUF
Grand Jury
2019 NEXT CREATIVE LEADER
"Voted by the 3% Conference and The One Club for Creativity in Chicago".
Marie Claire holds many titles, but the one she believes truly defines her is 'A student of life'. She believes there's always something to learn from every waking moment and there's something we all can give back to every day. A fan of the unconventional and a master of engaging communication and fit-for-purpose design, MC as she's lovingly called by her colleagues, holds a master's degree in creative advertising and a bachelor's degree in 2D/3D Animation from the Lebanese Academy of Fine Arts.
After graduating with honors in 2005, she received an excellence award along with an internship at the prestigious ENSAD — École Nationale Supérieure des Arts Décoratifs in France.
Since 2006, when she was offered a placement at Impact BBDO Dubai, she's been honing her skills, creating insightful and effective communication for Mars, PepsiCo, J&J, Amazon, Heinz, Van Cleef, Essity, ADCB, Nesmah, Neb and a range of local and international brands. She also worked on many initiatives that helped make a difference and Pro Bono projects that had effective results, including the "Mutilated Words Campaign" that raises awareness around the dangers of female genital mutilation, the "Toxic Flag", that helped stop the project of building incinerators in the middle of the capital Beirut.
The latest projects she worked on are "Despair No More", which is the Arabic for "Menopause", that worked towards erasing that phrase forever from the Arabic Language, as well as "The Elections Edition" Act with the Newspaper Annahar that was the first printed edition that never went to print so that the Lebanese elections happen.
Her work has been recognized at The One Show, Clio Awards, LIA Awards, Dubai Lynx, D&AD, Loeries, AdStars, Epica, Immortals, Global Cristal Festival, MENA Cristal, The Andys, Effies and Cannes Lions, but what was the most rewarding of it all is that moment when she hugged a real lion in a farm in South Africa.
Marie-Claire was a Juror in multiple award shows including Cannes Lions, New York Festival, Global Awards, D&AD, The One Show, LisbonAdFestival and Mena Cristals.
Her penchant for injecting positivity into life, has led to a certification in Professional Kinesiology Practice by ICPKP New Zealand and Kinesiocoach Dubai.
She has also done energy studies through the Pranic Healing system. She uses the tenants of what she learned to spread a positive culture through public speaking events, with the people she works with and create a healthy, collaborative environment.