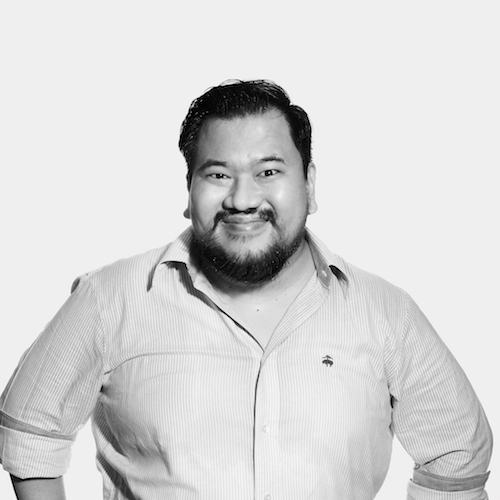 Named one of Asia's rising creative technologists by Little Black Book and a "leader of tomorrow" by Peak Magazine, Emir is currently Chief Creative Officer of Publicis Groupe. Together with a bunch of misfits across Leo Burnett, Saatchi & Saatchi, Publicis and Digitas, they've been recognised as the nation's most effective (EFFIE Awards 2020/21) and creative (Campaign Asia) agency in 2021. Before returning to Malaysia, Emir was Y&R Singapore's Head of Digital, where he led the agency to win its first Agency of the Year, APAC's top agency in mobile (Spikes Asia) and its highest ranking (#21) on Campaign Brief Asia's Creative Ranking in over a decade.
What drives Emir is his love for the crazy, exciting "what ifs" on the intersection of tech, creativity and humanity. Occasionally, when luck is on his side, these "what ifs" would lead to several creative, innovation and effectiveness awards, including Singapore's 1st Cannes Titanium Lions and Innovation Lions nominations, Singapore's 1st Cannes Chimera win (earning a grant from the Bill & Melinda Gates Foundation in the process), and an Asian agency's 1st SXSW Interactive Innovation Award. 
Outside of work, Emir is the Malaysian Kancil Awards 2019–2022 Jury Chairperson, has served on the ADFEST (Asia Pacific Advertising Festival) working committee, and has judged at several local and international advertising awards. He has also coached startups and social enterprises through accelerator and incubator programmes. He especially enjoys giving talks and workshops to students and young industry professionals, paying forward the valuable lessons from his mentors and helping the next generation ask their own "what ifs".