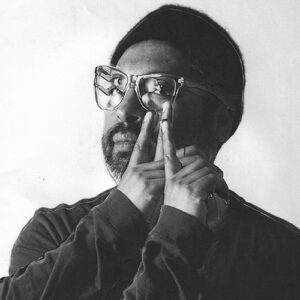 Emilio is a creative at heart. A connector and bridge builder with Mexican-Dutch roots.
He is one of the founding partners and executive creative directors of HERC. An Amsterdam boutique agency that is named after the Godfather of Hip Hop, DJ Kool HERC.
HERC acts on the boundaries where advertising and popular culture meet. Emilio has a multicultural perspective on creativity and brand culture that changes the way brands think and act. He truly believes that increased creativity and innovation will come from the difference and diversity of its makers. Clients include Tony's Chocolonely, G-Star, HP, Young Capital, Van Gogh Museum, Daily Paper, Jobbird, Redline (x A$AP Ferg) and Bols.
Next to HERC, Emilio co-founded Plusplusone. A program that accelerates and provide career access to underrepresented ethnic creative people between 16-28.