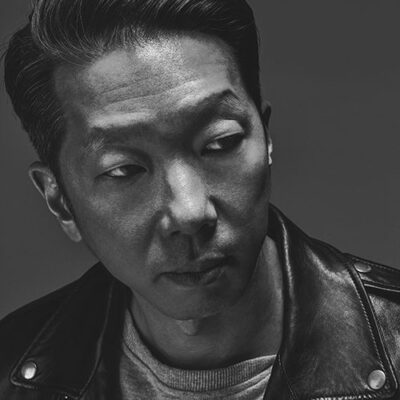 David Lee is the Chief Creative Officer of Squarespace, the all-in-one platform which provides the creative tools for the next generation of entrepreneurs to stand out. As CCO, David leads the company's award-winning creative team, which has recently been honored as Ad Age 2020 A-List In-House Agency of the Year and Shots' Agency of the Year. The team's work encapsulates all creative, brand design, product design and production efforts for the company. His personal mission is to ensure that there is creative and design excellence at the core of everything Squarespace does as a brand, while telling compelling stories at the intersection of product, design and marketing.
Since joining Squarespace in 2013, David has grown the creative team to over 100 creatives, designers and makers and established a world-class in-house team and content studio to create content at scale. He has masterminded six Super Bowl campaigns and won an Emmy Award for the most outstanding commercial of the year in 2017. David has also led the design team through successful launches of Squarespace 7 and the Squarespace Logo.
Prior to Squarespace, David served as Worldwide Digital Executive Creative Director of TBWA Worldwide and led the creation and launch of the Digital Arts Network. Earlier in his career, he worked as a Creative Director at Wieden+Kennedy and AKQA, and as an Art Director at Sid Lee.
David was most recently named to Adweek's Creative 100 List as a Branded Content Innovator raising the bar for storytelling and artistic integrity, and was also named one of the Most Creative People in Business by Fast Company in 2017. He currently serves as an Executive Member of The International Academy of Digital Arts and Sciences and is on the advisory board at D&AD. He has won and served as a judge for almost every industry award, including the Cannes Lions, D&AD, ADC, One Show, Clios, AICP, Webby Awards, Tribeca Film Festival, SXSW Interactive and Fast Company. He graduated from RISD with a BFA in graphic design. A native of Quebec, Canada, David now resides in Tribeca with his wife and daughter.