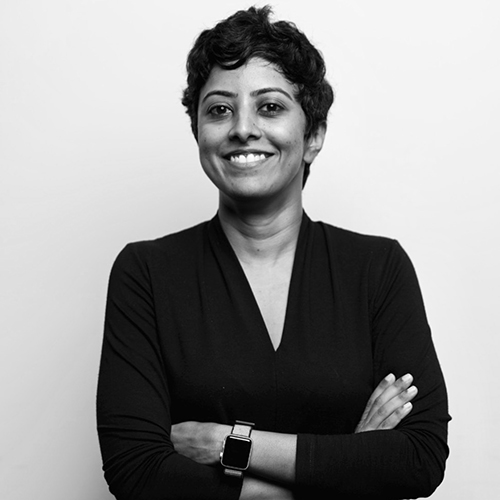 As Executive Producer of Heckler Studios, Charu Menon has produced work that has been recognized at Cannes Lions, D&AD, AWARD and many more. She was part of the Direction Jury for D&AD 2020 and a finalist in B&T's Women in Media Awards.
She is a multi-platform producer with more than fifteen years of experience in documentary film, TV, advertising and digital content across Australia, India and South East Asia. She has produced award winning global TVC campaigns, including Nike's Hyper Court, Myer Wonderland, and Tinder's Interracial Couple Emoji project. Her clients include SKII, Singtel, Vodafone, Nike, Adidas, Lego, Pepsi, McDonald's, IBM and Samsung to name a few.
She is the writer-producer and EP of 'By the River', an Australian documentary on the 'death hotels' in the holy Indian city of Varanasi. By the River was broadcast on Australia's National Broadcaster ABC's Compass in April 2020. It picked up the Gold Tripod at the Australian Cinematographer Society Awards 2020. It is currently an Official Selection at two Oscar qualifying International Film Festivals – Doc Edge and St Kilda Film Festival. The film also picked up a Silver for Editing at Oslo International Film Festival and the trailer has also been featured in Best Ads of the World. The film has been shortlisted at the Euregion Film Festival Awards 2020. It was also an Official Selection at the United Nations International Film Festival and bagged the best short documentary award at Moscow Short Film Festival. It was premiered online on Nowness Picks.