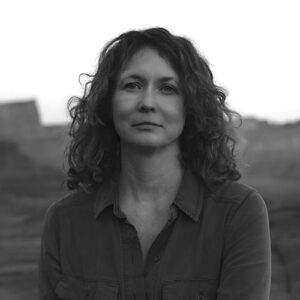 I'm a creative producer with an unflinching nerve.
As the freelance Executive Producer at Superprime in Los Angeles, I've spent the past year successfully navigating a talented roster of film directors that includes household names like James Grey (Ad Astra), Rick Famuyiwa (The Mandalorian), Sean Baker (Florida Project), and Steve McQueen (12 Years a Slave). My experience as an Executive Producer has also taken me to Iconoclast, in London, and Biscuit Filmworks, both in London and Los Angeles.
Although I was fortunate enough to start my career producing music videos for artists such as Amy Winehouse, Alicia Keyes, Kings Of Leon, Mark Ronson, Oasis, and Pharrell Williams, I soon found myself captivated by the world of high-end, award-winning commercial production. Shooting in locations across the globe, I crafted advertising campaigns for directors such as Jonathan Glazer (Sexy Beast / Under The Skin), Tom Hooper (The King's Speech, Cats), Gus Van Sant (Good Will Hunting), and Stephen Daldry (Billy Elliot). I also produced at other notable production companies (Academy Films, Anonymous Content, Blink, HSI, Hungry Man, and Stink) for prominent commercial directors such as Megaforce, Noam Murro, Romain Gavras, Gustav Johansson, Martin Krejci, Jeff Low, Andreas Nilsson, and Jean-Baptiste Mondino. The work features the talents of Johnny Depp, Elle Fanning, James Earl Jones, and Malcolm McDowell, and the breadth of campaigns ranges from brands like British Airways, Nike and Adidas, to Dior, Louis Vuitton, and Mercedes Benz.
My accomplishments as a Line Producer have enabled me to stand in the shoes I wear today. As an Executive Producer, I am involved in a project from the moment of inception. I'm able to see into the intricacies of a film's path, from the early stages of pre-production, to the action on-set, and all the way to the final edit, packaged together with a post-production bow. This continuity of vision has sharpened the work and molded me as an Executive Producer. I enjoy collaborating with agencies to plot the strategy of a project from its genesis, but even more so, I love the excitement that comes with helping directors unleash their full potential.