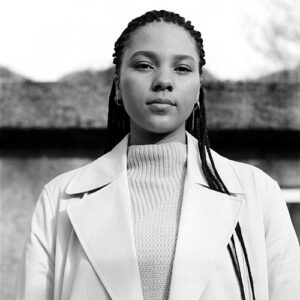 CHANEL BJÖRK STURLUDÓTTIR
Chanel Björk is the Executive Producer and Managing Director of Norður, a production company and creative studio based in Reykjavík, Iceland. Founded in 2018 by director Rúnar Ingi, Norður has attracted an impressive roster of young creatives in film and photography who have worked for international clients along the lines of Samsung, Volvo, O2 og HM. Norður bespoke and produces visual and narrative work for agencies and brands through a broad range of mediums.
Chanel has been in the commercial and creative industry since her graduation in International Media and Communications from the University of Nottingham, England in 2013. With a mixed cultural heritage of Icelandic, British and Jamaican ancestry, Chanel has a passion for creative projects which challenge dominant ideologies of ethnicity and identity within society.
As Executive Producer of Norður, Chanel leads creative development and business strategy with a focus on encouraging talent to foster their creativity through a broad range of projects.