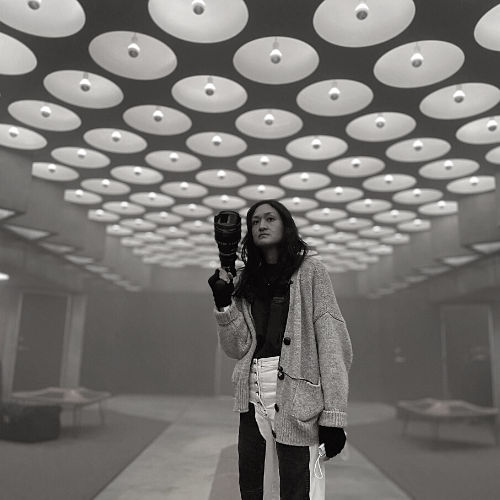 AUTUMN DURALD ARKAPAW
Speaker
Autumn Durald Arkapaw, ASC, is a visionary cinematographer who specializes in dynamic, inventive lighting and creative collaborations across departments and with her directors. Her next feature release will be the Marvel Studios film Black Panther: Wakanda Forever, the sequel to the beloved Black Panther. Directed by Ryan Coogler, the film will premiere Nov. 11, 2022.
Also for Marvel Studios, Durald Arkapaw shot the first season of Loki, working with director Kate Herron. Her work on the Disney+ series was nominated for a 2022 Emmy Award for Outstanding Cinematography for a Single-Camera Series (One-Hour).
Durald Arkapaw has worked with directors Spike Jonze (Beastie Boys Story, Aziz Ansari: Right Now), Gia Coppola (Mainstream, Palo Alto), Emma Forrest (Untogether), Ry Russo-Young (The Sun is Also a Star) and Max Minghella (Teen Spirit). Her films have premiered at Sundance, Venice and Tribeca's film festivals.
Her work extends to music videos as well, shooting artists including Arcade Fire, The Weeknd, Jonas Brothers, Solange, and Haim. Durald Arkapaw has also lensed commercials for Nike, Samsung, Smirnoff, Toyota, Expedia, and Apple.
Durald Arkapaw received her Masters of Fine Arts in Cinematography at the American Film Institute. In her early years in the industry, she was selected as one of Variety's "10 Cinematographers to Watch", one of Variety's "Up Next" cinematographers in their "Below The Line Impact Report" and for IndieWire's "On The Rise 2014: Cinematographers to Watch".
Durald Arkapaw is represented by United Talent Agency in the US and by LUX Artists in the UK & EU.