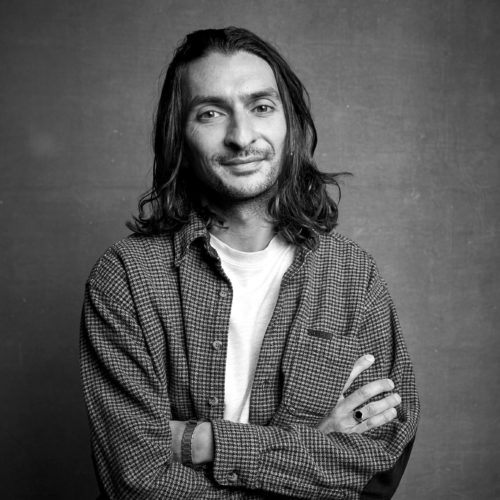 Aneil began his career directing several award-winning short films including 'Beat', starring Ben Whishaw, which screened at 50 festivals worldwide. His Film4-financed film 'Work' was nominated for a BAFTA and a BIFA for Best Short.
In 2019, Aneil directed the closing 3 episodes of TOP BOY 3 for Netflix. He also helmed the opening block of Channel 4's 2019 drama 'Pure'. In the same year, he directed 'Trouble' for Kano. The short film was praised for its stirring depiction of street violence and won Best Special Video Project at the 2019 UKMVAs.
Aneil's debut feature film 'Surge' premiered at Sundance Film Festival 2020 where the lead Ben Whishaw won the World Cinema Best Actor Jury Prize. The film was produced by Rooks Nest for BBC Films and BFI and released in cinemas in May 2021.
In 2020, Aneil directed 'The Long Goodbye' for Riz Ahmed, an acclaimed short film set in an imagined alt-right nightmare of Britain. The film, made in partnership with WeTransfer, won Best UK Short Film at Raindance and Best Special Project at the UK Music Video Awards 2020. The Long Goodbye went on to win Best British Short at BIFA, a Graphite Pencil at the D&AD Awards and a Gold Lions for Direction at Cannes in 2021.
Most recently, Aneil directed 'Teardrops' for Kano, depicting a snapshot of police violence in the UK which premiered in the GRM Daily 2020 Awards and an emotive advert for Amex with Mcgarrybowen titled 'What Do You Want?'.
Aneil is based in London.