Meet the Speaker: Autumn Durald Arkapaw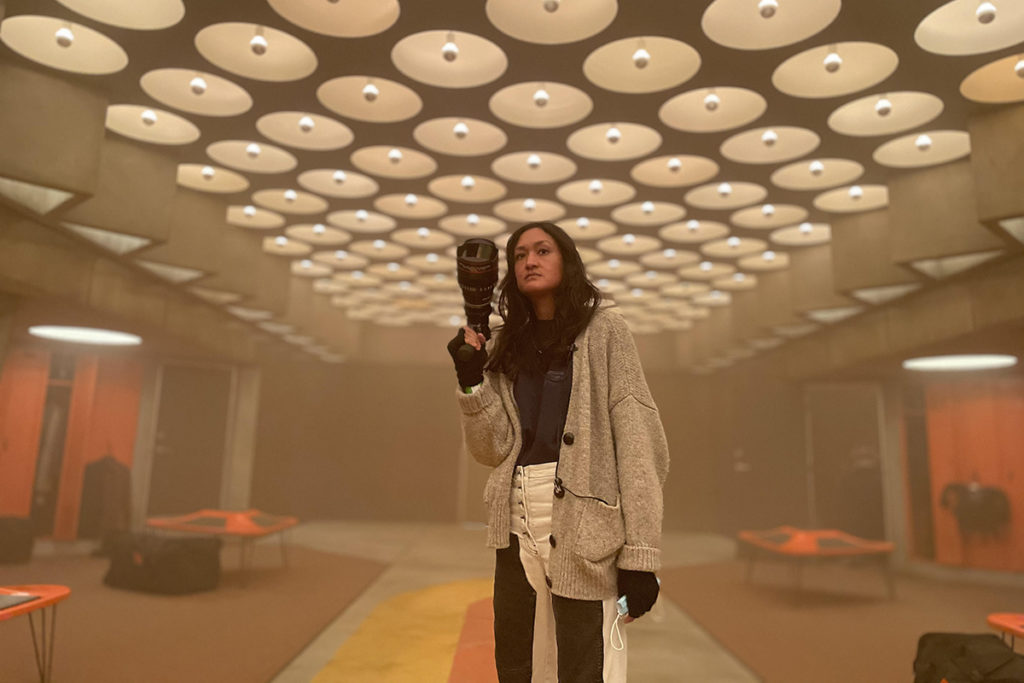 Acclaimed cinematographer Autumn Durald Arkapaw, known for her work in Loki and the upcoming Black Panther: Wakanda Forever, sat down with us to tell us a little bit more about her filmmaking passion, her career and the impact these last two projects had on her. She will be interviewed on stage on Thursday 10th November, so join us and meet her in Berlin!
You studied Art History originally, what did you think about doing as a career back then and what exactly ignited the passion in cinematography? 
In my undergrad years at Loyola Marymount University I studied art history and photography, and originally wanted to pursue a career as an art curator. I then took a film-genre course where we watched and wrote papers on Raging Bull and Broadway Danny Rose. After that I was hooked and I started to research what a cinematographer was. I'd always taken portraits and made short films about my friends on the weekends, so it wasn't so foreign that I would eventually look into what a Director of Photography did. I looked up who shot one of my favorite films, Blow, and I saw that a woman named Ellen Kuras shot it. After that, I was inspired and determined to learn this craft. Learning about Ellen and her work made a big impact on me pursuing a career in cinematography. She was a big inspiration early on and after I saw her name in the credits, I knew it was possible for me to become a cinematographer as well.
You have worked across television, film and music videos, are there any particular projects you are fond of?
I have been fortunate enough to have worked with many lovely filmmakers and many of them are still close friends. I find it rewarding to collaborate with friends, you do your best work when you're surrounded by people you trust. My last two projects, Loki and Panther were the most rewarding experiences of my career. I am very proud of all the filmmakers and crew that put those projects together. The level of talent in all departments was extraordinary.
You've recently worked on Black Panther: Wakanda Forever, which of course is just about to be released. How was that experience?
I've been working on Panther for over a year and a half, and it's been a phenomenal experience. Ryan Coogler is a brilliant filmmaker and human being, it was an honor to tell this story with him. I'm ready for the world to see all the heart, hard work and dedication from our team. You don't make films alone, it takes a village. This one in particular is pretty epic, so it took a few villages.
Is there a recent piece of work, outside your own, which you've liked and why?
I am a huge fan of Euphoria, season 2. I was so inspired by the work of Marcel Rev, the director of photography and director Sam Levinson. The work they did on that season was truly affecting and inspiring. That team is making television at the highest level, and their work stays with you, even after you've watched it. That is true artistry.
When did you first hear about CICLOPE and what does it mean to you or the industry we work in?
My agent first told me about CICLOPE. He spoke very highly of the festival and the people involved in running it. When I looked it up, I was very intrigued by its program and participants. I'm honored to be joining the forum with such like-minded creatives.
Any advice to anyone thinking of coming into the industry? What would you have told your 16 year old self?
I was fortunate enough to work with amazing people who were very encouraging early on in my career. I always felt supported in my ideas and next steps. You must work hard, and take what you do seriously, no matter what role you have on set or in your department. You have to know what your artistic vision is, that will help guide you and your career. Filmmaking is a team effort and everyone plays a valid role in making films a reality. I would have told myself to be patient more, and that the right job will come to you when you're ready for it.