Meet the Speaker: Ali Brown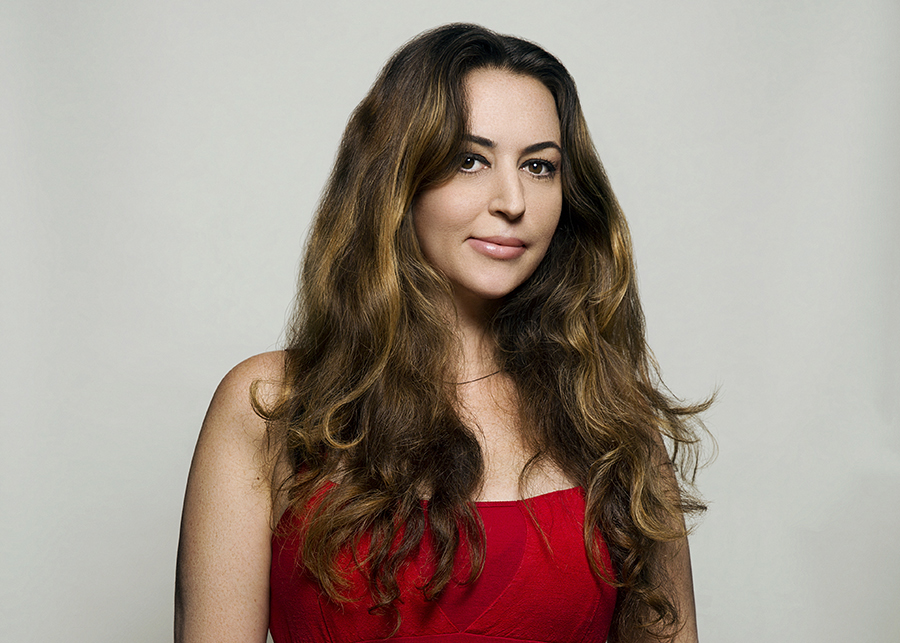 In the latest of our interviews, CICLOPE chatted with Ali Brown, President of Prettybird, and one of the speakers that will head the panel Building a Director on the third day of the festival. She shares her knowledge on how to make it in the industry and advices new directors to never give up.
How did you end up working where you are today? 
I kind of fell into this. I had studied a bunch of different things like acting and international relations, and thought I would either be a professor or a documentarian.
So, I came to LA and I used to sit in this bookstore and fax out resumes, between part-time jobs substitute teaching and hostessing, to any sort of production company, and nobody would hire me. It was terrifying. And then after sending almost 300 I got a phone call from a production company that did commercials and music videos called Atlas Pictures. They needed a receptionist to cover for five days – It was my big break. And fortunately for me, in the five days I was working there they happened to revamp the entire phone system. So by Friday, I was the only person that knew how to answer the phones. The receptionist came back, and she said: "Oh babe, don't worry about it. I'm gonna promote myself to Office Manager, you can be receptionist". And literally those five days turned into my big break!
I was ambitious, and with support from my colleagues, I taught myself different facets of production. I'd be the first one in and the last one to go. I did everything from painting the walls of that place (they were scuffed) to ordering lunch to learning how to write treatments and bid. I'd go out on set and work as a production coordinator or PM. I tried to get all the skills I could need, both in office and on set.
Then we were doing a project with Forrest Whitaker, who was directing a short film project for Disney. He needed to have a treatment written. I had the tape recording of the conference call and that night I sat in my Wrangler, listened to the tape of the recording, and handwrote the treatment in my car. Next day I typed it up and emailed it to him. And he was like: "Who wrote this?". And, at that point, he was opening a production company to focus on his film and TV projects and he hired me to come work in development and that was the shift from commercials to film and TV.
Tell us about Prettybird then and the work you do there.
We are a production company primarily devoted to commercials and music videos. We are known for being pretty pioneering in terms of what we do, how we do it or who we do it with. We have always had emphasis on amplifying voices and breaking new talent. The company started with three directors: Paul Hunter, Peggy Sirota, and Matt Piedmont, who had come from TV. Fifteen years later, we look the same. We are still primarily a roster of women and people of color and still have an incredible affinity for people that come from non-traditional backgrounds or who want to do everything.
I feel like we have always self-generated talent. We are always looking for talent that is young and looking at the world in a different way. We function more as a community – directors will shoot with each other, work together, support each other. So, if we have a young director, we are able to pair them with a more experienced one to help them navigate the process. That was always important to Paul and is a big part of our DNA. We're just as proud of the work that we put out as the community behind it. I think we not only have the most talented directors, but the most generous ones as well.
Can you tell us about a piece of work that you're most proud of? 
The Beats commercial
"You Love Me"
that I produced alongside director Melina Matsoukas. The work came out in America after George Floyd was murdered. We were seeing all these companies just trying to attach themselves to the Black Lives Matter movement. But without the attachment being earned. I feel Beats really was one of the very few brands that had the power and the platform to say something and they chose to, and they chose to do it without making it about moving product, but moving people.
Is there a recent piece of work which you've liked outside of Prettybird's work?
Andreas Nillsen's recent Ubear Eats spot. I have an unhealthy obsession with Andreas. He's great and I think he's one of the most talented directors with such a huge breadth of great work. That spot simply entertained me – I love that commercials can do that – pure escapism.
When did you first hear about CICLOPE and what does it mean to you and to the industry?
I remember going to CICLOPE years ago with my partner Kerstin, and what I remember most was hanging out so informally with all these incredible people. I remember feeling how connected everyone was – it was like being at camp together! CICLOPE has created this vibe and intimacy where there's no lines between you – whether you're a US or global production company, a service partner or an agency. The Festival has done an incredible job of allowing you to walk away from five days in Berlin with not just connections, but friends.
What would you say to your 16-year-old self?
I would tell her to stop trying to use her fake ID to get into clubs. Go to bed and get plenty of rest because there will be many long working hours ahead of you and you'll need it. To other, I'd say it's a hard job. You sacrifice relationships with family and friends. Anyone that says you don't is lying. My reputation is predicated on being available 24/7. I call myself the first responder but it takes a toll on everyone around you. It is all-encompassing and you don't have a work/life balance. We all say: "It's not like we're saving lives", then you make something like a Beats spot and you're saying things boldly and broadly on a platform that hits everybody – and maybe it did save one. Or impact one. And I love what I do. I love who I do it with. I feel beyond fortunate that I get to work with friends and people that I genuinely adore, and can help create beautiful work. It's a hard job, but it's the best one.