Meet the Jury: Michael Ritchie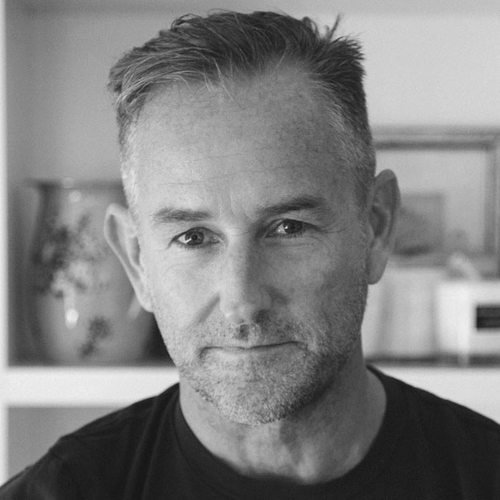 In the latest of our interviews, CICLOPE chatted with Michael Ritchie, Managing Director and Co-owner of Revolver, and one of the jury presidents in the Production Panel this year. His views on the industry changes over the years and how to help young talent enter a creative career. 
What brought you into this industry ?
I wanted to get into the music industry. I could play but I was not a good enough musician – so I worked as a recording studio assistant  – endless days in a dark cave with bands that were not great – was not great and I was not loving it. My sister suggested that I get into an advertising agency as a way to get into music in a different way.  I did that and ended up doing 10 years in big agencies – loved the production side and ended up a Head of TV for Ogilvy and then same with DDB regionally. I was too young and way under cooked in experience but managed to bluff my way through somehow.  I felt restricted by agencies and I shifted over to a production company – eventually partnering with Steve Rogers many years ago – hence Revolver.
Do you think film production has changed much over the years?
In 2000, I was told that production, as we knew it, was over and that it would all become lo-fi and user-generated.  Well that did happen but at the same time, production values of the bigger brand work continued their incline.  There is no doubt that the last 10 years, at least of our existence, has seen us make the most significant productions to date and despite all the talk, budgets have had to go up with that.  I think the highest end of the industry is as sophisticated as it ever has been.  Add to that, experiential production is very much a part of what is interesting.  Some of our most successful and highly awarded work has been based on experiential productions.
When did you first come across the Ciclope Festival?
I became aware of Ciclope about 14 years ago and to have something that really celebrated the craft of what we do was so refreshing and important to our industry.  I was lucky enough to judge Ciclope in 2014 in Berlin.  I loved it and to be asked back is an honour.
What are you looking forward to most judging and about the Festival?
Honestly, honestly, I just love seeing the work and hopefully meeting up with some of those who made it. It's hard to actually see the best work in our daily business and judging a show like CICLOPE is a wonderful shot in the arm of who is doing what great work.
Which work has inspired you recently ?
Just finished watching "The Bear" set in the kitchen of a shitty Chicago restaurant.  It was really nicely made for not much money. Really love Kim Gehrig's latest Bodyform film,"Periodsomnia".  I could also tell you new things that I love after judging CICLOPE. On another note, It's so sad to hear of Dan Wieden leaving us. I was lucky enough to personally take him sailing on Sydney Harbour. It was special.  He told me his life story and I will never forget it. He was a great man who has left an indelible mark on so many great people that work with him and in doing so he changed our entire industry.
Any advice for anyone entering into a creative career ?
I think it's the other way around.  I feel strongly that we should be doing more to get new blood into the industry.  I think, if each one of us, as professionals,  helped a handful of good people get their foot in the door of an agency or a production company, and in the process of that, tried to instil what it takes to keep that foot in the door, then we are doing them and our industry a service.