Meet the Jury: Charlotte Marmion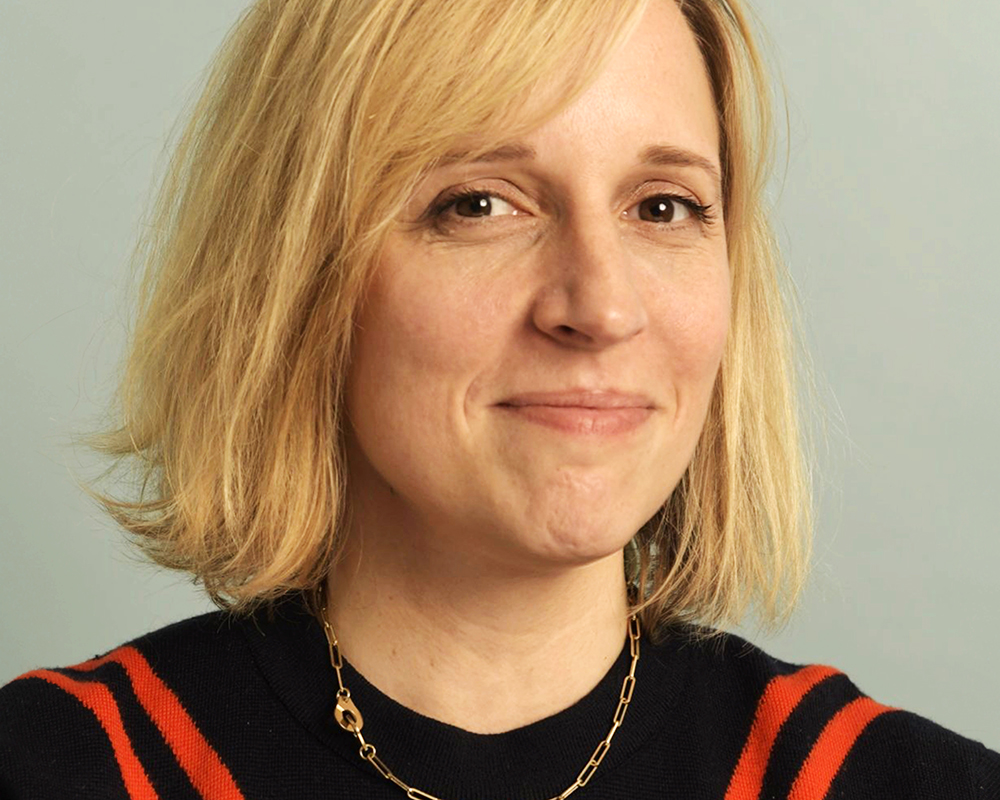 Managing Director and Executive Producer at Iconoclast Paris (and President of CICLOPE Festival's Music Video jury panel!), Charlotte Marmion sat down with us to share her thoughts on the industry and why she wanted to be part of this year's event. 
What brought you into this industry?
Secondary school welding classes, a missing camera cable and legendary director Michel Gondry are what got me into production. 
I was a huge fan of music videos and dreamt of becoming an editor, which is why, in the mid-1990s, I was interning at Partizan Midi-Minuit, where Michel was a director. He'd been filming one day and wanted us to get the footage off his camera but no one could find the right cable. He was not impressed and told us in no uncertain terms that when he got back, he wanted it done. This was when Michel had become really famous for his work with Björk, so everyone was running around trying to figure out what to do. I had the idea of cutting two cables in half and welding them together and went to borrow a soldering iron from our boss who, for some reason, had recently bought one. 
He asked me if I knew how to use it, and I was like "yeah", and explained that I'd been taught welding in school. Later he pulled me aside and said: "I think you should be in production." I insisted that wasn't going to happen because I wanted to be an editor, he said I should just give it a try, I still said no. Then he pointed out I could always go back to the editing plan if I wanted, so I agreed. And I've been in production ever since.
Has production changed a lot since then?
That boss was Georges Bermann. He taught us so much, was making the most incredible music videos with really high production values, with almost no money. And thinking about what's changed since then, I honestly have to say not that much. Of course, digital has come along, which lets you make a lot with nothing, but even 25 years ago you could shoot a film on video with very little money. The digital era doesn't change the fact that you still need a good idea, or that it's actually very artisanal work. You have to gather great talent together, build a cohesive team, and you still need to know how to pick your battles.
Why did you want to be part of the Ciclope Festival?
This is my first time at the Ciclope Festival! I don't go to that many awards shows, although I watch all the results, but I'd heard a lot about it and really like that they've built a festival around the community, and it will be really interesting to get to meet everyone.
What are you looking forward to most?
The brilliant thing about being a judge is that you get to see a roadmap of all the production work from the past year. I'm on the music video jury and although I see music videos all the time I'm looking forward to spending a few days really focused on watching, seeing the best examples from around the world, as well as talking to the other judges and hearing their perspectives.
What work has inspired you recently?
Something I love recently is season three of Donald Glover's Atlanta. The storytelling, the way it was directed, the tone and how it handled it's incredibly sensitive subject matter. It is really mindblowingly good.
What's your advice for anyone wanting to get into this career?
The most important thing is to immerse yourself in culture – not just music videos, or whatever it is you hope to do, I mean everything. See movies, go to photography exhibitions, look at heart, watch TV, explore what has been done in cultures completely different to yours. It's the most important thing, and it can inspire you in so many ways.