SINAN SEVINÇ
In order to amplify the voices of the next generation of "crafters", CICLOPE presents a new series of posts dedicated to the young talents around the world. Our first guest is Sinan Sevinç, winner of the New Talent Bronze award at CICLOPE Festival 2021 for "Born guilty".
Bio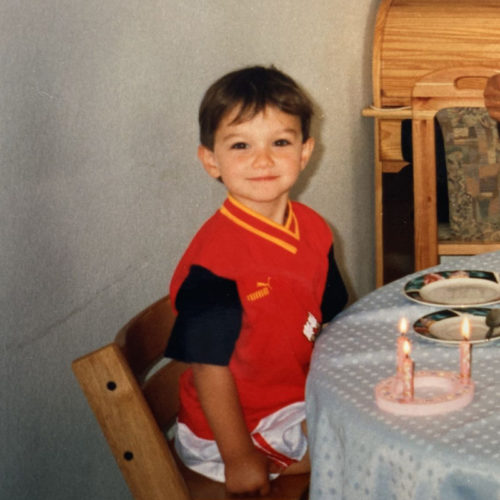 Sinan grew up in the small town of Tübingen and first worked in various agencies as a conceptionist and copywriter after graduating from high school. In 2014, he began studying "Crossmedia Journalism" at the Stuttgart Media University. Three years later, he successfully finished with distinction and applied at the Filmakademie Baden-Württemberg, where he started a diploma course called "Directing Advertising Film" in 2017. He is currently in the final stages of his studies, which he will complete in July 2022. At the same time, he works as a freelance director for commercials, as well as music videos.
Latest work
Questionnaire
WHAT WAS YOUR LAST GOOGLE SEARCH?
How to transport lithium batteries with more than 150 watt hours to the Azores? 😀 
WHAT WAS THE LAST ALBUM YOU LISTENED TO?
I am very amazed by the latest releases from Salvatore Ganacci. Not only the songs but also the music videos are super dope. 
WHAT IS THE BEST ADVICE YOU EVER RECEIVED?
To always set the client's monitor a bit brighter than your in-camera settings.
AND THE WORST?
"I don't think we need a VFX supervisor on set." 
WHAT IS A DIRECTOR'S BIGGEST SIN?
Sitting in the editing room and discovering yourself in the frame holding a handheld monitor and being absolutely sure that you are out of frame.
WHAT WAS YOUR LONGEST DAY ON SET?
Oh, there are a few. One really nerve-wracking day of shooting Born Guilty was when we accidentally set off a fire alarm in an old prison and the entire building with 2,000 people had to be evacuated. When I stepped out of the building and saw the police and firefighters already blocked off the streets, I already started thinking about where I could get new financing for the film.
WHAT IS YOUR DEFINITION OF "CREATIVITY"?
Following your intuitions without any limitations or restrictions and indeed the fact to juggle with the craziest ideas that may seem senseless at first sight. 
WHAT IS YOUR MY FAVORITE 'ENLIGHTENING' CLOSING QUOTE?
"Don't let the Muggles get you down." — Ron Weasley, Harry Potter and the Prisoner of Azkaban.