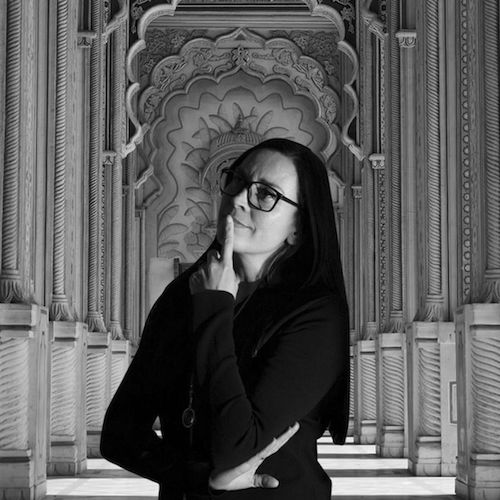 ANNA HASHMI
Executive Jury
Anna Hashmi is the Founder and Executive Producer of The Corner Shop, which she opened in 2013 in Los Angeles. A south Londoner, Hashmi grew up in the industry in the UK where she graduated from Art College, and after a short affair as a radio playwright she discovered the world of commercial production working as a PA for Tony Kaye. 
Hashmi went on to produce award winning campaigns in the UK, Europe and US with a long list of talented directors with many years of experience in the Industry that date back to U-matic tapes, and using payphones to order filmstock.
From developing first-time commercials directors like Malik Vitthal, Hashmi has grown The Corner Shop into a production studio dedicated to creativity, curating a roster of eclectic directors, and investing in and nurturing young emerging talent with a focus on diversity and multiculturalism to reflect her own mixed race heritage, and promote stories and perspectives from different backgrounds. 
The Corner Shop have been honored with a Primetime Commercial Emmy @televisionacad,  Grand Prix, Gold, Silver and Titanium Lions @cannes_lions,  and additional awards @clioawards , @theoneclubforcreativity , @apa, @sharkawards, @thewebbyawards , @andyawards , @britisharrows, @d&ad, @aicp and @ciclope.
Outside of advertising, current productions include a Channel 4 scripted comedy anthology series, written and directed by Emmy-nominated Sindha Agha, a global documentary series shot across 48 countries led by the legendary and two-time Emmy award winner Ellen Kuras ,  A Revolutionary Act, a documentary short behind the scenes of the Black Panther movement by filmmaker and activist Malakai for Participant Media, Solo Mode by Academy Nominated director of Honeyland, Tamara Kotevska and Holy Cowboys, a 30 minute documentary examining religious and racial conflict in India by Varun Chopra, winner of Indian Pacific Film Festival, Rhode Island International Film Festival and Independent Shorts Awards.
In addition to the being part of the Ciclope Grand Jury, Hashmi has served as  Chairperson for the @youngdirectoraward 2022, on the AICP Curatorial Committee, Television Academy Commercial Peer Group Committee, and is board member for @madeinherimage, a non-profit dedicated to the advancement of young women, girls and non-binary youth of color in film, media and technology.
In her spare time, Hashmi likes to read directors' treatments, say hello and goodbye on conference calls and dance. Sometimes altogether, as producers are of course, multi-taskers.