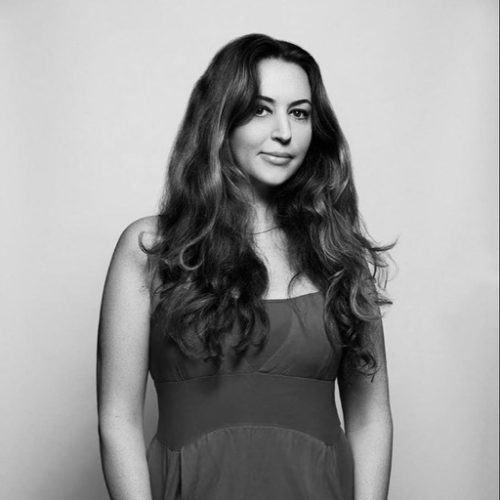 Ali Brown brings her expansive knowledge of industry production and creative storytelling to the screen as the President of PRETTYBIRD and its sister company Ventureland. Through her creative eye, PRETTYBIRD's work continues to be recognized on the global scale, winning awards and accolades from Cannes Lions, One Show, the Clio Awards, D&AD, and the AICP Awards, as well as being named Ad Age & Creativity Magazine's Production Company of the Year, twice.
Brown has also taken her experience as a multi-platform producer to Ventureland, an independent production company which she co-founded alongside Oscar-winning producer John Battsek and PRETTYBIRD partners Kerstin Emhoff and Paul Hunter. Currently, she is in production on both scripted and unscripted projects, multiple podcasts, and branded content slated for national and international release.
In addition to her work with PRETTYBIRD and Ventureland, Brown has also served two terms as AICP/West president and was chosen to be the AICP Show chairperson for 2020 and 2021. Notably, Brown served as the President of the Young Director's Award Jury in Cannes 2018 – making her the first female president in the show's 21-year history. She has also been a mentor for Project Involve, AdCan, and Women in Film. She has appeared on several panels including Sundance's New Frontier, The Side Project, Women in Film, Whext, and Adfest. She also partnered with Sapient Nitro to curate the diversity-oriented panel Make Some Room at the 2016 Cannes Lions International Festival of Creativity. She is on the board of Manifest Works and the director of fundraising for the Fireflies West.
In 2020, Ali created "Double the Line, " an initiative since supported by AICP's Equity and Inclusion Committee, which gives production and post-production companies, agencies, and clients the ability to create access and opportunity for BIPOC crew. Most recently, Ali, together with Kerstin Emhoff, was also named a finalist for Creativity's Diversity & Inclusion Champions of the Year for 2021.