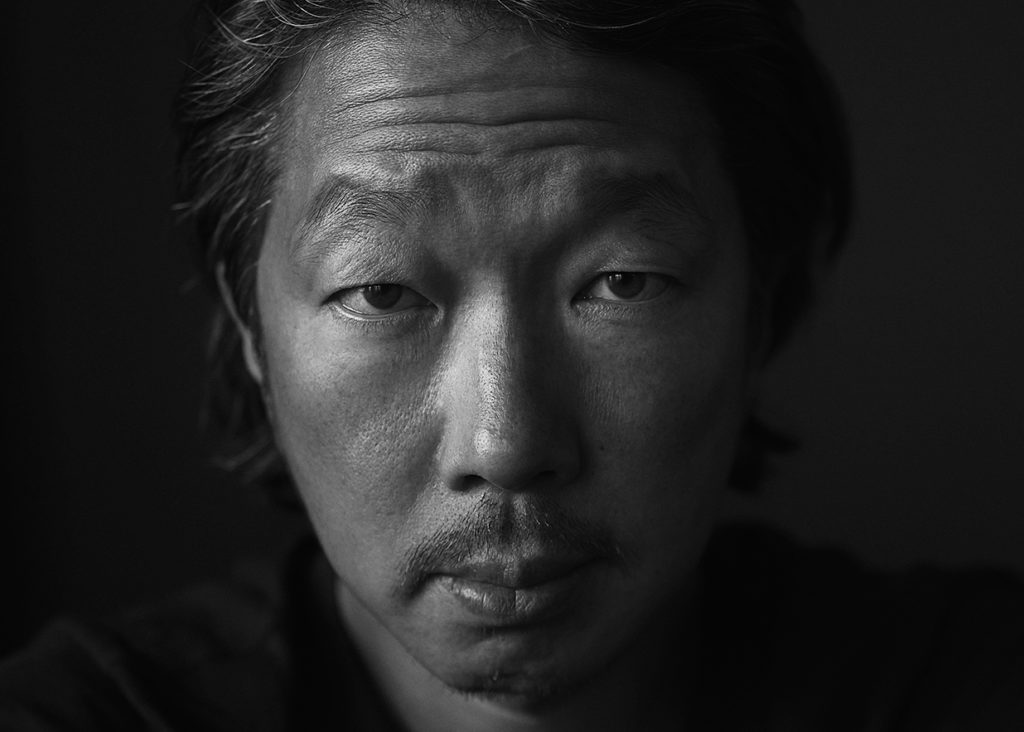 David Lee is the Chief Creative Officer of Squarespace, leading their award-winning creative team whose work encapsulates all creative, design and production efforts for the company. Before judging and jumping on stage in Berlin, he shared some ideas and advices with CICLOPE. 
What brought you into this industry?

Growing up in Montréal, I was heavily inspired by skate culture. It was the first time I understood what a "brand" was. It was everything from the graphics on the decks, the street fashion, the magazines and the films that I rewatched over and over on old VHS tapes. This was the epiphany that turned my passion for art and creativity into a career.
I studied Graphic Design at the Rhode Island School of Design, where I explored all aspects of visual communication, before heading out into my career just as this new thing called the world wide web created a limitless blank canvas for people to play with.
I've led a very nomadic life. I started my career in Hong Kong, before returning to Montréal to cut my teeth at an agency called Sid Lee. From there, I worked at AKQA in San Francisco, Wieden & Kennedy in London and TBWA\Worldwide in New York. I even ran a product development studio which gave me the experience and the entrepreneurial itch that led me to Squarespace.
I've been at Squarespace for almost ten years and this is the place where I feel I've done the best work of my career. It's a place where I have combined all my career experiences. It's a product, it's tech, it's about design excellence, and we care deeply about our brand and the stories we craft.
Do you think film production has changed much over the years?
Where films are being consumed has changed and will continue to change, but it hasn't changed the fact that we still need to entertain, surprise and delight. Whether it's a piece of branded entertainment, a 30 second spot or a content series made specifically for social media. We still have to treat everything with the same respect and craftsmanship.
When did you first come across the Ciclope Festival?

I've known about the Ciclope Festival for years, but this is my first time judging and I am proud to participate and be part of the Executive Jury this year. I'm also honored to have the opportunity to speak at the event where I hope to shed some light into our creative process and give the audience a peek under the hood at Squarespace.
What are you looking forward to most about the Festival ?

As someone who loves the craft, I'm looking to spotlight and champion some of the most beautifully crafted work in the industry. I hope to see some hidden gems I haven't seen in past awards shows. The Ciclope Festival is an opportunity to put the very best in filmmaking craft on a pedestal, and I look forward to looking at the work through this specific lens.
Which work has inspired you recently?

Burberry's Open Spaces short film directed by Megaforce was the last film that made me speechless. There is so much creative license with fashion; you can lean into a creative territory where you just have to make someone feel something. Every time I see that film, I feel transported – every detail of that piece is so beautifully executed. Jealousy is probably an understatement.
Any advice for anyone entering into a creative career ?

Drop yourself into the deep end. Don't wait to be handed an opportunity; go after it with a vengeance. It is a rewarding career, but it's tough and a labor of love. Unlocking your creative success is about understanding which part of the job energizes you. Don't worry about money and titles – this will all come if you have a pilot light and a spark. Be a sponge and surround yourself with people who are better than you so you can extract their superpower. Experience life and seek inspiration from outside your industry. One day, when you least expect it, you'll wake up and have a big idea right in front of you.